Waiting on the world to change.
I'm waiting for something. I just don't know what.
natalie kay-es-el
I am Natalie kay-es-el. Which is simply Natalie KSL i.e. my name.
Like everyone else, I'm discovering who I am. Along the way, I fall into well-frequented traps of pretentiousness, contradiction, confusion, drunkedness, dog-chase-tail syndrome and plain fucked up-ness. It's an endless journey, but, ultimately, one that is pretty kick-ass I hope.
If you want to find out more, check out my new About Me page, which hopefully gives you better insight into who I am and what this blog is all about :)
No. of Times My Pet Unicorn Hit the Refresh Button: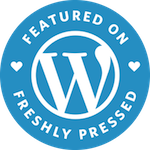 Follow Blog via Email
This blog has moved! Please follow me at
nkayesel.com!
Thank you :)
What you've missed!